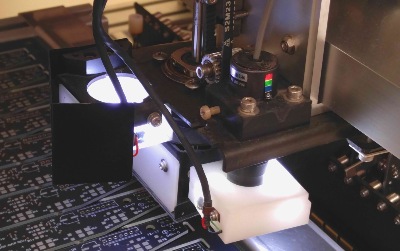 Thank you for visiting our new Internet site. As an up-to-date business, we want to give you the opportunity to stay in touch with our company and our offers. A new Internet site will enable us to always stay in touch with our present and future customers.

We are a custom contract manufacturer making an effort to present you with our entire spectrum of services. These include:

-custom wire harnesses and cable assemblies
-We offer a wide variety of wire terminations

*This includes 100% testing to your standards
-populating printed circuit boards

-electro-mechanical assembly

-all light industrial manufacturing and assembly
At Versitec Inc., no job is too small and we pride ourselves on versatility, flexibility, and responding to our customers needs.



In the meantime you can reach us at 440-354-4283 and by fax at 440-354-4439. We are looking forward to hearing from you. You can also contact us at our e-mail address: Royce@versitecinc.com.

Until we become partners with you, you should know the following about us: our company was established in 2000 and had been responsible for providing outstanding service ever since. Our versatility allows us to meet your needs. Our flexibility allows us to meet them quickly.

Our business is located at
152 Elevator Ave.
Painesville, Ohio 44077.

If you are not familiar with our company and your first contact with us is online: We would be pleased to hear from you! Please let us know what your needs and questions are, we will be more than happy to help.

As of April 5, 2018, our web site is still under construction.